His Excellency Dennis Francis, Candidate for President of the 78th Session of the United Nations General Assembly (2023-2024)
---
---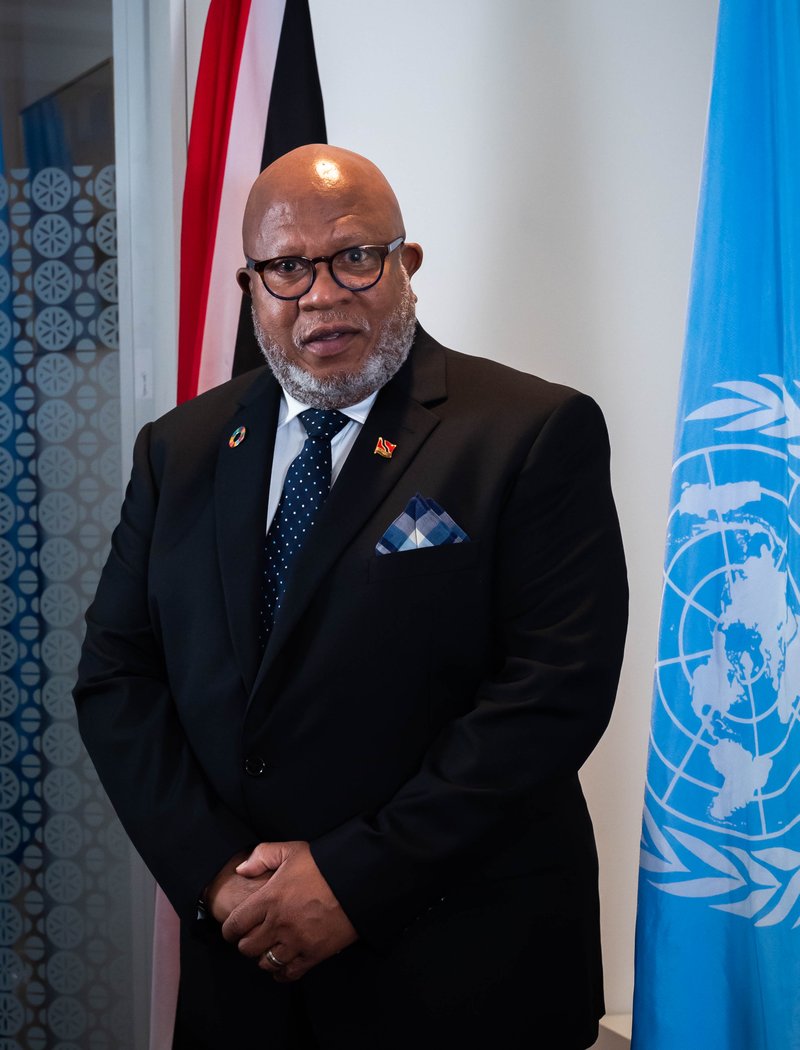 His Excellency Dennis Francis, Ambassador Extraordinary and Plenipotentiary Permanent Representative of the Republic of Trinidad and Tobago to the United Nations, New York 
Candidature for President of the Seventy-Eighth Session of the United Nations General Assembly (September 2023 to September 2024)
---
The Government of the Republic of Trinidad and Tobago is pleased to present the candidacy of His Excellency Dennis Francis, Ambassador Extraordinary and Plenipotentiary, and Permanent Representative of the Republic of Trinidad and Tobago to the United Nations, New York for the position of President of the Seventy-Eighth Session of the United Nations General Assembly (September 2023 to September 2024). The election will take place on June 01, 2023 at the United Nations Headquarters in New York.
Presentation of the candidacy for election to the Office of President of the General Assembly is in line with one of Trinidad and Tobago's key Foreign Policy objectives, which is to identify and lobby for key positions in multilateral institutions. 

As the largest, most inclusive, most democratic, deliberative body on the planet, bringing together nations in common purpose, to cogitate and collaborate for solutions to the world's most pressing problems, no other international body or forum has the power to shape the future of our civilization than the General Assembly of the United Nations. Faced with a complex array of global challenges far beyond the capacity of any single country, large or small, to resolve unilaterally, the multilateral process ignites that awesome power of the General Assembly. 

His Excellency Dennis Francis has had a career spanning approximately forty years in the Diplomatic Service of Trinidad and Tobago. For eighteen of those years unbroken, he held the rank of Ambassador until his compulsory retirement from the Public Service in 2016, according him the distinction of being the longest serving Ambassador of Trinidad and Tobago. Ambassador Francis has served as Trinidad and Tobago's Principal Representative in Jamaica and Geneva, and before demitting office, as Senior Adviser to the Minister of Foreign Affairs on all multilateral matters including Climate Change and the negotiations for the post-2015 Development Agenda. He is highly respected and admired, not only within the Diplomatic Community, but also at the highest levels of major International Organizations.