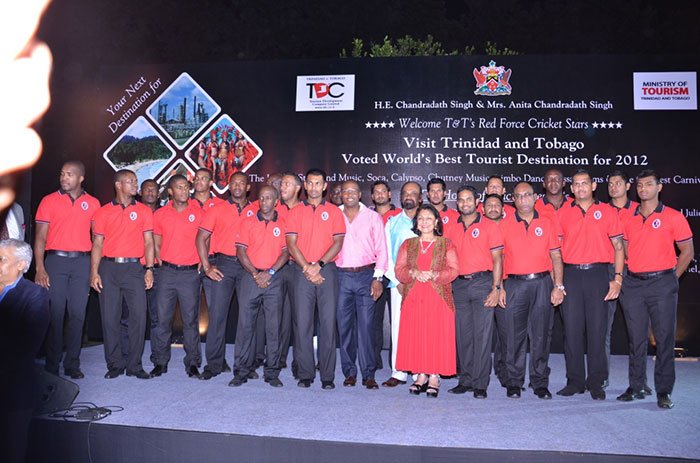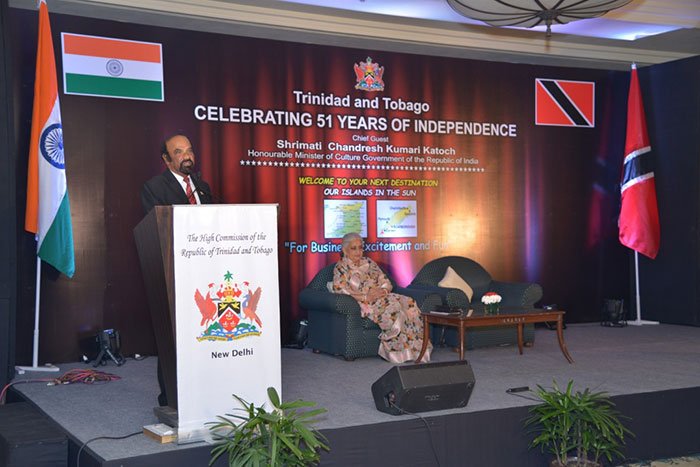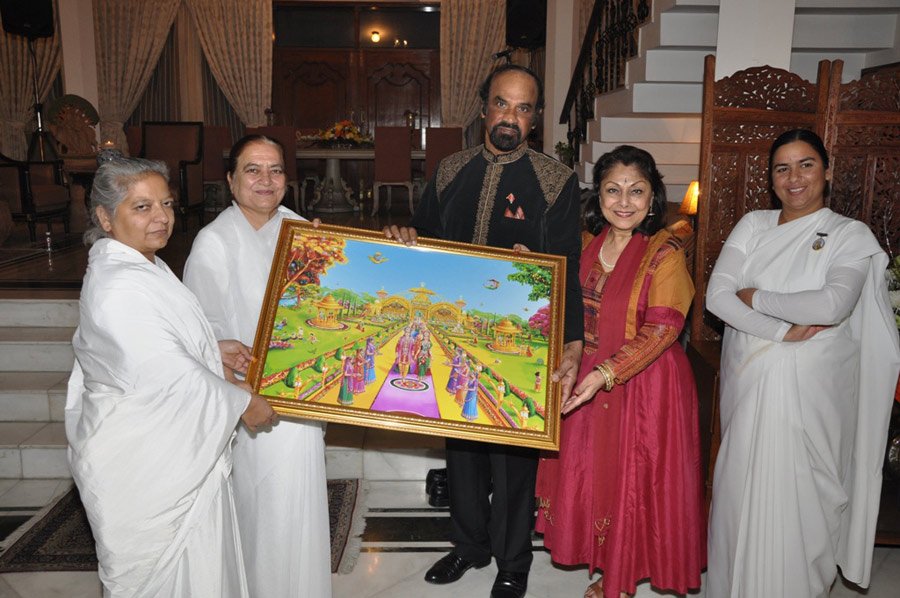 High Commission in New Delhi, India
---
About Us
The Republic of Trinidad and Tobago established the High Commission in New Delhi on 13 October 1969. The High Commission is accredited to India, Bangladesh, Indonesia, Japan, Singapore and Sri Lanka.
The High Commission's objective is to increase trade, investments, tourism and to deepen cultural linkages and foster greater people to people interaction between Trinidad and Tobago and countries to which it is accredited.
Contact Information
High Commission of the Republic of Trinidad and Tobago, New Delhi

His Excellency Dave Persad, High Commissioner for the Republic of Trinidad and Tobago
Address: B-3/26
Vasant Vihar
New Delhi, 110 057
Country: India
Phone: 011-9111-4600-7500
Fax: 011-9111-4600-7505
Email Addresses:
Trade/Information & General Enquiries: info@hctt.net
Consular & Visa Information: consular@hctt.net
Website: http://www.foreign.gov.tt/hcnewdelhi
Telex: TrintagoffNewDelhi


Organization
The High Commission is headed by the High Commissioner and is supported by a cadre of Diplomats and Attaches from Trinidad and Tobago as well as Staff from India.
The following are the functional sections of the High Commission:
High Commissioner's Secretariat
Provides administrative support to the High Commissioner, including media releases and events management.
Political Relations
Management of cordial political relations with countries of accreditation through networking and other relationship-building activities.
Commercial Relations
Promotion of economic relations between Trinidad and Tobago and countries of accreditation, including increasing trade levels, attracting investment to Trinidad and Tobago, facilitating direct business to business links between private companies and assisting private sector in Trinidad and Tobago and countries of accreditation with trade/business queries.
Cultural Relations
Promotion of Trinidad and Tobago's culture in countries of accreditation, including music, dance, festivals, education etc.
Consular Services
Visas, Passports, provision of Government of Trinidad and Tobago issued documents, notary services, assistance and advice to Trinidad and Tobago nationals etc.
Administration
Accounts, Human Resource, Office Management and Registry functions.
---
National Awards
The National Awards Committee has forwarded the attached Nomination Awards for interested parties to nominate persons or organizations who/which have given distinguished service in any area of activity within its purview.  Please be advised that the deadline for submission is 25th May, 2017.